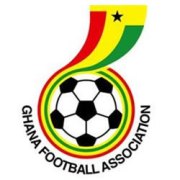 Six candidates have been elected onto the Executive Committee of the Ghana Football Association during elections after two run-offs.

Emmanuel Kyeremeh (Chairman of Berekum Chelsea), Felix Amoah Ansong, Emmanuel Asamoah Owusu-Ansah, Moses Armah, Randy Abbey and Fred Crentsil won elections to represent the Premier League's six slots on the Ex.Co after 16 delegates cast their votes on Wednesday 20th July, 2011 as eleven candidates contested for elections.

The long drawn elections witnessed two run-offs after the first round of vote cast confirmed an initial four candidates.

The first round of elections saw four out of the eleven candidates - Fred Crentsil (13 votes), Felix Amoah Ansong (12 votes) Emmanuel Asamoah Owusu-Ansah (10 votes) and Moses Armah (10 votes) secure votes to seal their places. During the first round voting, four other candidates - Randy Abbey (9 votes) John Frederick Mensah (9 votes) Emmanuel Kyeremeh (9 votes), Kudjoe Fianoo (9 votes) - were tied, leading to a run-off.

Randy Abbey managed to win the first run-off by eight (8 votes) to book his place on the Ex.Co as two candidates - Emmanuel Kyeremeh (7 votes) and Kudjoe Fianoo (7 votes) tied yet again with John Frederick Mensah pulling (6 votes).

The second run-off saw Emmanuel Kyeremeh pull (9 votes) past Kudjoe Fianoo's (7 votes).

The other candidates who run for elections were Kofi Manu, Jones Alhassan-Abu and Desmond Frimpong-Manso.


Source: Ghanafa.org