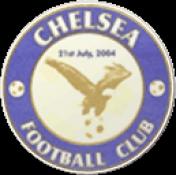 The Blues from Berekum are in daunting moment in their quest for this season's Glo Premier League title. They are in a fierce completion with the previous champions, Kumasi Asante Kototko. With only two games left and with both clubs at 50 points: one away game and one home game for both teams; who will wear the crown?
Although the porcupine warriors are ahead of the Blues, with 8 goals difference, there is still a chance for the Blues. Berekum Chelsea will be playing Aduana stars in Berekum. This game, a regional derby is most likely to be lost by Aduana (my opinion), since they have nothing to loss and probably because they 'owe' the Blues.
Kotoko will be playing AshGold at home. This is also a regional derby which Kotoko has to win if they really want to win the title (which I guess they do).
In 2009/2010, Berekum Chelsea dented the title hopes of Ashanti Gold football club to push Aduana stars to win the trophy. The question is how are these two teams (Aduana and AshGold) going to affect the title hopes of Berekum Chelsea after the 29th game scheduled to take place on the 9th of June?