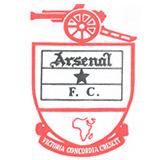 Berekum Arsenals lost 0-1 to Accra Hearts of oak in their first premier league match at Cape coast. The Gunners are serving their sanction of two home matches in cape coast instead of Berekum this season. The sanction was imposed on them by the GFA disciplinarily committee last season over a violent incidence by supporters at their home grounds in Berekum.
The Berekum Gunners would have a tough time in their first five matches since they have another home game at Cape Coast and two away games. Their fifth game is with Kumasi Asante Kotoko in Berekum which wouldn't be easy.
The new management which was inaugurated recently has a daunting task since this season is going to be very competitive, according to most of the sports analyst in the country.
Berekum Arsenals need to put concrete steps in place to survive in the premier league as all the teams are highly determined to succeed.