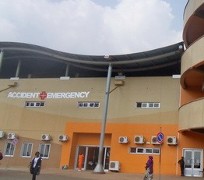 The Surgery Directorate of the Komfo Anokye Teaching Hospital has joined the indefinite industrial action declared Tuesday its Junior Doctors.
The Junior Doctors among other reasons, cite erratic power supply at the hospital, non-availability of important medicines at the hospital and poor state of the accident emergency ward which they say is making their work frustratingly difficult.

The Surgery Directorate has consquently suspending all surgery procedures, both elective and emergency.

They say the action is in line with their value for human life and comes barely a few hours after members of the KATH branch Junior Doctors Association put down their tools.

In a memo dated 19th March 2012 signed by doctors at the Directorate to the Medical Director which was sighted by Nhyira News, the doctors catalogued among others the malfunctioning air condition and poor lighting system at theaters of the hospital.

They also complained that the Central Sterilization and Supply Department of the hospital has on several occasions failed to supply adequate theater expendables on time.

The surgeons are also unhappy that pharmacies of the hospital are not well stocked with essential and emergency drugs, which force doctors to order relatives of patients to look elsewhere to buy them.

In addition, they say there has been a shortage in the supply of anesthetic agents notably among them Vecuronium, a situation they say has made it difficult to carry out surgeries especially abdominal cases.

The effects, according to the doctors has been enormous, resulting in deaths of patients at the hospital while undue delays are also recorded in post-operative recovery because improvised drugs are used to maintain anaesthesia creating unnecessary queues for emergencies.

The memo, signed by Chief Resident Surgeon, Dr. Benjamin Frimpong-Twumasi and 51 other doctors says though the problems have on several occasions been brought to authorities' attention, nothing substantial has been done about it.

Meanwhile, Nhyira News is reliably informed more directorates will soon join the fight for improved facilities at the Komfo Anokye Hospital.

Management and board of directors are meeting journalists over the ongoing strike at the hospital.
Myjoyonline.com