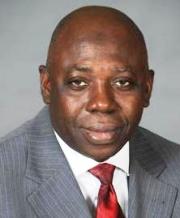 Foreign Affairs minister Alhaji Mohammed Mumuni has announced that some Ghanaians living in tsunami ravaged Japan cannot be traced.

Speaking to Citi FM in Accra Wednesday, Alhaji Mumuni said after collating a list of registered Ghanaians living in the Asian country, a number of people cannot be traced.

He said the mission has "compiled a list for Ghanaian citizens particularly in the worst affected areas and they have noted a number of names of Ghanaians who unfortunately have not yet been accounted for," adding "we are very hesitant to say they are dead."

Alhaji Mumuni however assures that the mission is on top of the situation and is still working with authorities in the country to locate the missing ones.
He said the mission is also working to ensure that Ghanaians are relocated from Tokyo to safer areas in the country.
Japan was brought to its knees about two weeks ago after a devastating earthquake and subsequent tsunami hit the country, killing at least 9,452 people in its wake. A further 14,671 are reported missing.
The disaster has affected the country's nuclear plant in Fukoshima raising fears of health risks to the population.
The Ghanaian mission in Japan has therefore been relocated to South Korea to safeguard the safety of the staff.
Myjoyonline.com