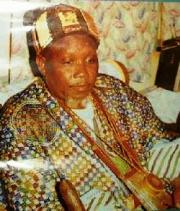 All 15 Abudu suspects standing trial for the murder of the late Dagbon Overlord Ya Na Yakubu Andani II have been acquitted and discharged by the Fast Track High Court in Accra.
Trial Judge, Justice E K Ayebi disposed of the matter for want of evidence. The Defense counsel, led by Samuel Atta Akyea, filed a 'Submission of No Case' following the failure of the Prosecution to present more witnesses.
Though the prosecution had closed its case in early November last year, it filed an affidavit to re-open the case claiming there was recorded audio evidence of the sixth accused, Alhassan Braimah confessing to murdering the Ya Na. The confession was allegedly recorded by one Moses Nsor.
All the 15 suspects pleaded not guilty to conspiracy to the murder. The seventh accused, who is facing an additional charge of murder has been at large. One of the suspects in Police custody, Iddrisu Iddi, who is the Mbadugu was spared police detention due to old age.
The murder of the Ya Na has been the cause of intermittent strife between the two royal gates-Abudus and Andanis in Dagbon.
Defense Counsel for the 15 suspects, Atta Akyea, confirming the news to Citi FM, said the acquittal and discharge of his clients couldn't have been a better vindication of their innocence.
The suspects include Alhaji Baba Abdulai Iddrisu aka Zohe, Kwame Alhassan aka Achiri, Mohamadu Abdulai aka Samasama, Sayibu Mohammed and Alhaji Mohammed Habib Tijani, 45, former DCE of Yendi.
The rest are Baba Ibrahim aka Baba Zey, Alhassan Mohammed aka Mohammed Cheampon, Mohammed Mustapha, Shani Imoro, Yakubu Yusif aka Leftee and Hammed Abukari Yussif and Abdul Razak Yussif aka Nyaa. They are mostly Abudus