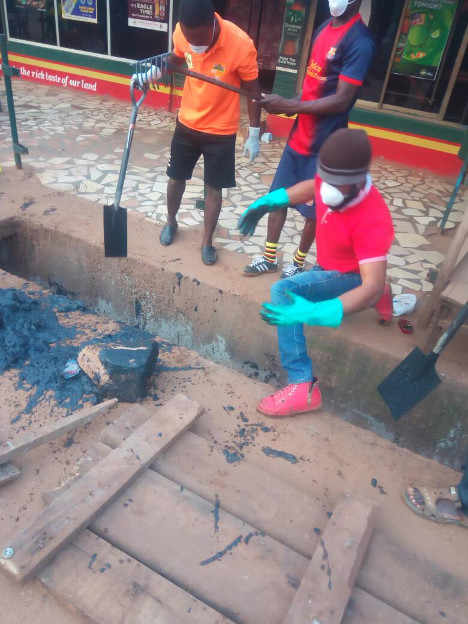 The Berekumman Citizens and Dwellers Association have started a project to clean-up the city to improve its sanitary conditions. The activities of the clean-up project started last week. It commenced by cleaning up the principal streets of Berekum by desilting chocked gutters and many others to help bring back the cleanest city status it once boasted of.

The cleaning activities are scheduled for the weekends and it's their plan to undertake the cleaning exercise every weekend until a decent sanitary status is achieved within the populace while creating awareness on how crucial it is to keep the city clean.
The first clean-up exercise saw quite a number of energetic volunteers coming through. In addition, various Keep-Fit Clubs in the city came on board to make it even more successful. It is the Association's hope that there is active participation and commitment to this clean-up exercise every weekend to help achieve the desired results of making the city the cleanest.
All citizens and dwellers are therefore encouraged to join hands and support in every little way possible to help restore the dignity of the Golden City, Berekum.
"Berekumman Mpuntuo Nti, Yaka Abom"!
(For the Development of Berekum City, We Are United)