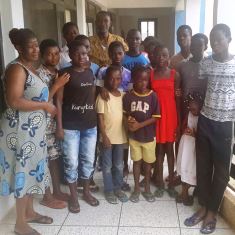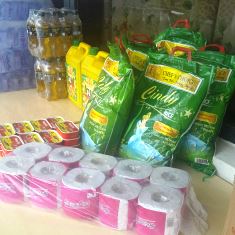 Mr Kelvin Brown, the programs manager of Shalom FM, Berekum, on behalf of Mr. Anthony Boakye, an indigene of Berekum residing in France, donated assorted items to the World of Friends Children's Home, an orphanage in Biadan, Berekum last weekend.
The items were bags of rice, oil, bags of water, sardine, energy drinks and toilet roll. The last time Mr Boakye made a donation to the orphanage was in December 2014 with Hon Amofa Boakye.
He promised he will continue to support needy children in any way possible such as these.
A representative of the orphanage received the items and thanked Mr. Brown and his compatriot on behalf of the children and management of the home, for the kind gesture extended.