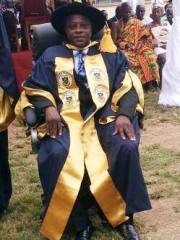 The Berekum College of Education has inducted a new principal.. The principal, Mr. Prince Yeboah Marfo, succeeds Mr.Yaw Adjei-Sarkodie who served as a principal for 15 years.
Mr. Marfo before his appointment was the district director of education for the Tano South Disrict-Bechem. He is a very experienced academician and a leader who has worked in various capacities such as;
Tutor BECOLED 1990-2007
Assessment Officer 1994-2007
Housemaster 1995-1998
Vice Principal (Ag.) 2007-2013
District Director of Education (Tano South Disrict-Bechem) 2013
Board Chairman Berekum Area Teacher's Credit Union 1995-2005
Board Chairman-Credit Union Association (CUA) B/A Chapter 2000-2006
2nd Vice-CUA National Chapter 2004-2006
Secretary-Board of Governors-BECOLED 2007-2010
He was inducted on the 29th of November 2013, making him the 20th principal of the college.