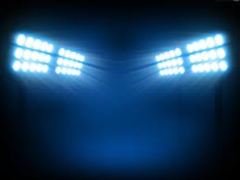 The owner of Shalom Radio/Shalom TV and leader of Berekum For Development, Evangelist Paul Osei Agyeman (Agyapasei), say, Berekum would get a modern score board by next week and flood lights by August. He made it known on Tuesday, 15th of May,2012 on Storm FM, Sunyani in an exclusive interview with Saddick Adams.
Agyapasei lead a team to rehabilitate the Berekum Golden City Park which made the stadium viable for the preliminary stages of the CAF champions' league of which Berekum Chelsea has come out victorious.
Berekum Chelsea has qualified for the group stage (Money zone), and need to have an upgraded stadium in order to have the games played in Berekum .
Agyapasei hinted that the floodlights would cost GH¢ 1,800,000 and thus appealed to all to contribute toward the project. The group (Berekum For Development) intends to levy citizens living in Berekum GH¢100 and citizens living abroad $1000.
Contributors and donors should contact Shalom Radio. For more details call +233243387215