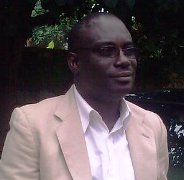 Members of the newly inaugurated Berekum municipal assembly at their first sitting on 15th of March this year, failed to elect a presiding member for the assembly. Two people contested for the position; Hon. Clement Amofah Boakye, the member for Nana Boakye electoral area and Hon. Kwabena Kyere,the immediate past presiding member.
Out of the 65 members present, the presiding members were expected to get two-third majority which is translated into 43 votes. At the end of the voting, Hon. Clement Amofah Boakye had 23 votes and Hon. Kwabena Kyere had 42 votes, falling short of one vote. The next election was scheduled to take place, 29th of March, 2011 to conduct a fresh vote.
But today, the election came on because the assembly felt, no further time should be wasted to commence their job.
After the elections Hon. Kwabena Kyere emerged the winner by unanimous decision since Hon. Clement Amofa Boakye step down for personal reason.