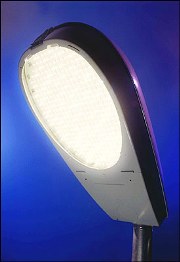 The MP of Berekum, Hon. Kwaku Agyenim-Boateng yesterday promised the people of Ahenbronoso, a community in Berekum, sets of street lights.
Hon. Williams Ofori, Assemblyman for Ahenbronso made the appeal when he was responding to some key issues in his community on Shalom Radio super morning show with Kooda, yesterday 4th May, 2011.
The market at the Ahenbronoso area, Rawlings Park, has seen infiltrators defecating in the market, which has made business in the market very inconvenient. The problem seemed to be lack of proper lighting in the market. Hence the Assembly member appealed to the public for street lights to brighten up the place to prevent this unfortunate action.
The MP presented 5 sets street lights to help curb the situation.