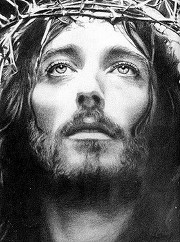 If Jesus were tried in Richmond, Virginia, USA, today, would he have been sentenced to death? Or would he have faced life behind bars with no chance for parole?
That's the choice given to jurors here recently.
During Lent, the Church of the Holy Comforter used Virginia law to retry the sentencing phase of the blasphemy case against Jesus of Nazareth. Church members and guests played the role of the jury.
The trial was the brainchild of Mark Osler, a former U.S. Attorney in Detroit who teaches at the University of St. Thomas Law School in Minneapolis and is friends with a member of the Richmond church.
Osler wanted to hold the trial in part to call attention to the state's use of capital punishment. Virginia is second only to Texas in the number of executions per state since the mid-1970s, when the U.S. Supreme Court reinstituted the death penalty, according to federal statistics. He held a similar event in Texas a few years ago.
"For many of us our faith, as it relates to policy especially, is often unexamined," Osler said "We're surrounded by people who feel the same way, and what we need to do is have it be troubled at least and see if that takes us someplace different."
The mock sentencing phase was held the night before Palm Sunday.
Osler played the part of Caiaphas, the Jewish high priest in the biblical narrative of the trial. In that account, Jesus had no defense council. But on this night, Osler faced off against Jeanne Bishop, a real-life public defender from Chicago.
"Jesus was indigent," Bishop said. "And so I think [Osler] wanted a public defender to underscore the point that this is a man with no money, no resources, no position in society.
"Most of the people that I represent fit that description."
"He also wanted to have a young African-American man play Jesus, and that's what we have tonight. Most of clients look exactly like this young man who will be sitting beside me," she said.
The night was bittersweet for Bishop. "My younger sister, her husband and their unborn baby were murdered 21 years ago today, the day before palm Sunday."
In 1990, Nancy Bishop Langert was killed during a home invasion in Winnetka, Illinois. Her death was part of the reason Jeanne Bishop became a defense attorney and an outspoken opponent of the death penalty.
Even before her sister's murder, Bishop said, she was against the death penalty. "When my sister and her husband and their baby were killed, my immediate response was, 'No more killing, no more bloodshed, please let it stop right here.'"
By Eric Marrapodi, CNN Belief Blog Co-Editor