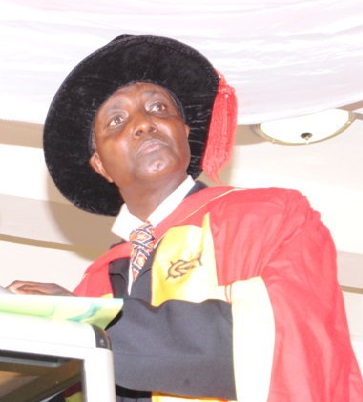 The Rector of Sunyani Poly who passed on later last Month is scheduled to be laid to rest on the 27th of August 2016. The funeral is scheduled to take place in Berekum on the Omanhene's park.
He passed away on Saturday the 23rd of July at the 37 military hospital in Accra, after he was reported sick, sent to the Sunyani Regional hospital where he was referred to the Military hospital in Accra for further treatment.
He had previously worked at the University of Development Studies and the University of Winneba before being appointed as the Rector of Sunyani Polytechnic.
He was very instrumental in helping the Polytechnic achieve the status of Technical University this year. He was a very humble and open gentleman who was loved by most people.
He was scheduled to sign off as the Rector of the Polytechnic at the end of August this year as he goes on retirement. He hails from Mpatapo, a suburb of Berekum