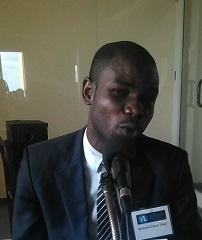 Mr Benard Oduro Takyi, the Founder and Chief Executive Officer of CEEP Educational Consult, a leading consulting firm in entrepreneurship, is asking the youth not to see formal education as the trump card to a successful entrepreneurial journey.
According to him, sound entrepreneurial is what the country needs since over-reliance of the government to create enough jobs has proven unsustainable.
Speaking in an exclusive interview with Berekumcity.com's kwasi Kumi Boadu, Mr Takyi emphasized that his organization is poised to give true meaning to indigenous entrepreneurship and visionary leadership to end the phenomenon of the prevailing unemployment situation in the country. This, he disclosed, is why the consult intends to launch a two-year Open Public Lectures on entrepreneurship.
In the next two years, Mr Takyi said the project which is on the theme "money is on the street not in books", targets to empower 50,000 young people in the country.
CEEP educational consult, he added is optimistic that indigenous entrepreneurship is the surest means to create true wealth.