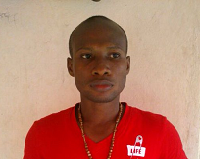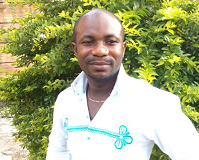 One of the finest gospel music duo from Berekum, Emmanuel (Emma) and (Patrick) Pat have pleaded with the people of Berekum to be treated fairly in terms of incentives when they are invited to perform. This came the light when they were given the chance to tell the story of their music career on Shalom Radio's Super Morning Show.
Emma said they've been friends since childhood. They both attended primary school at Methodist C' at Berekum. They have grown to realize that their individual talent and passion for music have bonded them together. They have been able to come out with their first album entitled "Aseda". It is a 10 track album, which is inspirational and touching to the hearts. According to them, although the album was great it didn't sell to their expectation.
Pat pointed out that they are paid meagre or nothing when they are invited to shows or church programs. "What hurts most is that our fellow gospel artists who are invited from outside Berekum are paid very well just because they are not from Berekum, Should we always succumb to the assertion that a priest has no recognition in his own town?", He lamented. The question remains a pain to answer.
In finding the panacea to the problem, their current manager, Nana Kofi Prempeh Sarkodie emboldened the general public, event organizers and pastors to realize, Emma and Pat are indubitably good, relative to other gospel artist who does not reside in Berekum. They pointed out that the worse portion of the story is that, they receive physical attacks that tarnish their image and spiritual attacks that demand the redemption of God and thus seek intercessory prayer from their fans.
A very critical aspect of the plea was the search of a producer who will serve as their financier. They disclosed that they are now financially handicap when it comes to the issue of production. They took the opportunity to thank their fans and assure them that the sky is the limit because the good Lord is on their side.
We are all hoping that they hit the limelight in an explosive way.
Their Manager can be contacted on (+233) 020 822 4720

Listern to Me da w'ase

{music}/images/music/emmapat{/music}