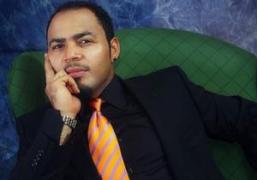 Nollywood actor, Ramsey Nouah has revealed that he was born with a silver spoon in his mouth and thus enjoyed all the luxuries of childhood; however that silver spoon later turned into a wooden spoon.

The star actor speaking in interview with Nigeriafilms.com said, "I was born with a silver spoon and I will still tell you that I tasted the two sides of the coin, silver and wooden spoons. While growing up, things were very rosy for us."

Revealing further that, he said "As a child, I had all the basic things any child needed. I can remember those days when other children are constructing their kites with paper, broom and glue it with eba, I had my kite bought for me from abroad, all colourful and different from that of other kids on the block.

"My bicycle was different, my toys were not the regular type you see with other kids and just when I was growing to actually understand and feel the real essence of money, it vanished. I became the normal kid on the street with just his pants on," failing to reveal the circumstances that led to that.
This change, he said, has aided him a lot especially when it comes to acting. "I can blend myself into any kind of character when it comes to acting the role of a rich person or a pauper because I saw it all."
He emphasized that it is easier for one to move from grass to grace than from grace to grass stating, "I don't even pray to experience it. It was not a good experience and I would not like my children to witness that kind of life."
The Glo Ambassador revealed that life has been good to him and can confidently admit that he is rich.
He said he is fully into acting and does not ply any other trade. "Nothing else! It's funny but I don't do any other thing aside acting. I act and I get paid and since I started acting in 1990, I have lived my life with the proceeds I get from acting. I don't do any other thing, it's strictly acting and when I'm off, I live on the proceeds that I have saved for days."
Ramsey Nouah started acting in 1990 but shot to fame through the movie Silent Night released in 1991.
Since bursting onto the Nollywood scene, he has starred in over 60 movies including; Under the Sky, You Must Obey, Rip-Off, The London Boy, Dangerous Twins, Last Wedding and Break Up.
Source:Myjoyonline.com