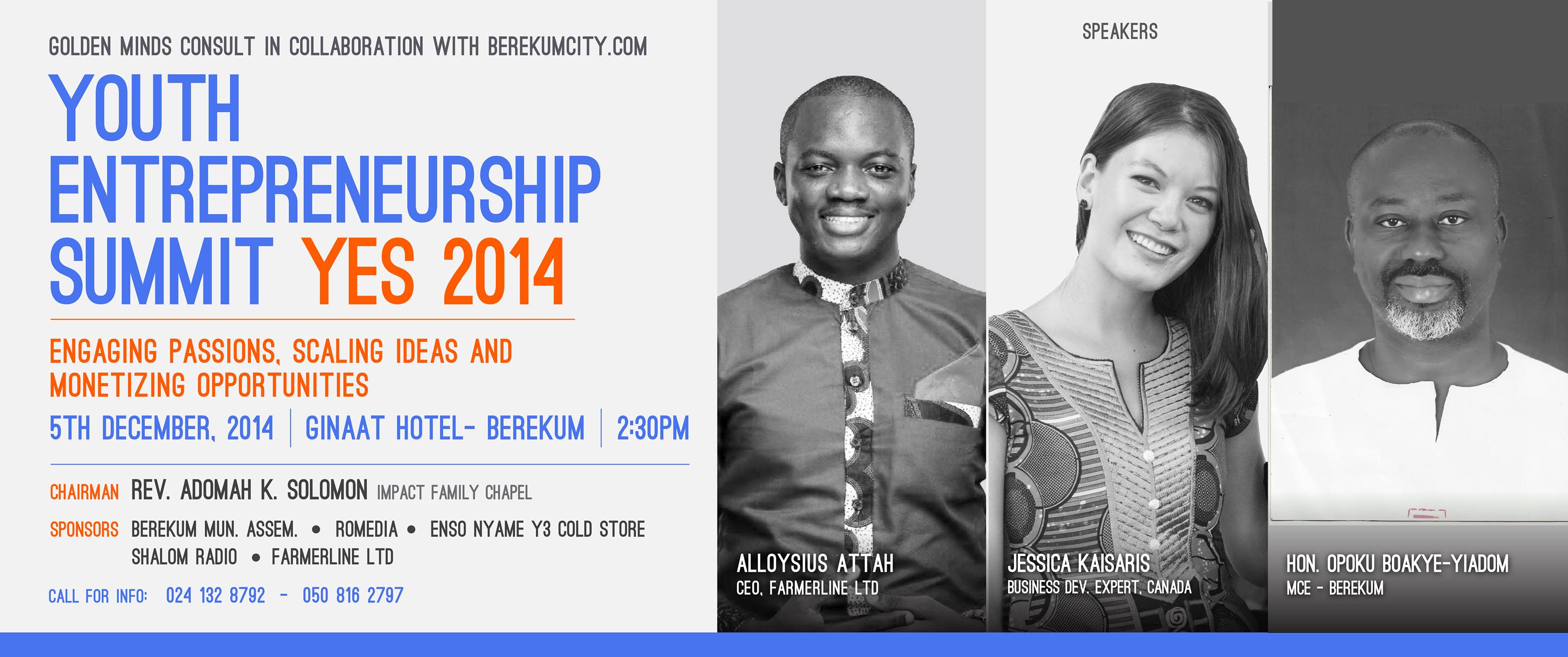 Golden Minds consult, a youth group supported by Berekumcity.com brings to the youth of Berekum and its environs the third edition of Youth Entrepreneurship Summit -2014.
A call to youth leaders and innovators in Berekum and Sunyani committed to building a better future for their communities, region and country.
The Youth Entrepreneurshipt Summit (YES) is being organized with the mission of equipping the youth especially students to discover their full potential in life and develop leadership and entrepreneurial skills in order to inculcate in them the spirit of innovation, initiation and creation of jobs for themselves and others. It will also create an opportunity for the females who are "less advantaged" in society to be full-fledged and integrated in the development of Berekum and Ghana.This year's summit is target at the youth with innovative ideas to deal with some of the problems of our time.
It scheduled to take place on the 5th of December, 2014.
It will bring industry players and mentors to collaborate with these young innovators to overcome some of the hurdles in pursuit of making their solutions a reality.